Blow job etiquette: how to be on your best behaviour when you're getting head.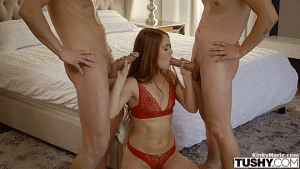 Consent
First up, before you get going, make sure this is something you both want to do. Begging and pleading for a blowjob is not only pathetic, it makes it transactional and will lead to oral sex that comes from duty or coercion, not desire. This is not the way. A blowjob should be a gift, not a tax.
Eye contact
Should you, shouldn't you? Is it creepy? Will you kill the mood if you cross your eyes in ecstasy at the wrong moment? What to do with your eyeballs is almost as much of a minefield as handling your other balls, but keep glances casual for the best results. Intense staring might seem hot, but if you make them lose focus and they bite something off, don't blame me.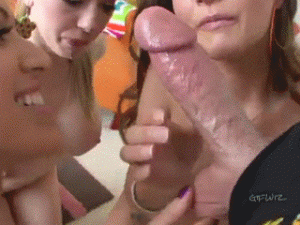 Hands
Whatever you do with your hands while you're getting head – stroking your partner, stroking yourself, knitting a winter pullover – do not, under any circumstances fold them behind your own head and lie there like a paying customer. Your hands should be active. Touch your partner, lock fingers, stroke their hair, place your hands on their back or hips so you can feel the rhythm of their body or manoeuvre them ever so slightly. Above all, don't reach for your phone.
Filming
On the whole, I'd say don't, not even if your phone is right there at the bedside. Why? Well, it's like those people who go to pop concerts – remember those? – and stand watching the entire thing through their phone screen. You're wrenched out of the moment. And who is this footage actually for? If you do want to preserve this blowjob for posterity, you must, must, must have the giver's permission beforehand, like, before you even start, not during. In the throes of passion, people might agree to something they'd otherwise refuse – being high on lust is a bit like thinking you're better at everything when you're drunk. Don't put someone in the position where they worry saying no will kill the mood and say yes just to please you. We are gentlemen. Another good reason for not reaching for your phone to film is there will inevitably be a notification from your bank, your boss or an ex – or BBC News informing you of a devastating earthquake – that will instantly deflate you.
Positioning
It can be good for both of you to switch things up while it's happening; as thrilling as a blowjob is, the staging can get monotonous. Shift them around a little if you like, ensuring that they're OK with it and you're both comfortable. What feels good for you might be an excruciating neck strain for them, and somebody with jangling pain receptors isn't going to want this blow job to last very long. Make sure you ask before transitioning to a 69, too. Some people like the stage all to themselves, you know?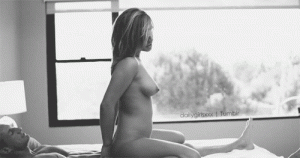 Responding
Move! Moan! Pant! Show them you're a) alive and b) enjoying it. Why? Because it'll turn them on; they'll get off on your enthusiasm. Show them or tell them what you like. Don't be shy. Talk to them, not about your fantasy Glastonbury lineup or what's new in luxury watches, but about how it feels. What you would love them to do next. If there's something not right – it's usually teeth, isn't it? – then just ask them to be gentler (or harder), but in a way that sounds like you're in the moment rather than telling them off. Compliment them if it's good; if you make them feel like a champion while they're giving you head, they'll want to come back more often to defend their title. Anything that's not working, steer them away gently.
Grooming
It's true you might be caught on the hop; surprise blowjobs do happen, but you should always be prepared. Whether you manscape or not is up to you but you should do all you can to avoid head interruption caused by your partner having to clear excess pant-forestry from their teeth. It goes without saying our "chap" – you'd never know I went to a comprehensive, would you? – and balls should be fresh. Although nobody is expecting surgical levels of cleanliness, if time is fleeting and you can't shower, a quick localised swish around with soap and water is the very least you can do. Underwear should be clean, fit you well and be plain – no garish patterns or, shudder, novelty characters. Your dick is the main event; you do not need a supporting cast of crimes against style. Also, even if you claim to be the kind of guy who's too butch for ass play or whatever, make sure your bottom is whistle-clean. They might get busy with their fingers or tongue if you're extra lucky and, yes, you might even like it (and you might want to kiss them after, too). A good rule of thumb is to treat every surface of your skin like you'll have to taste it yourself.
Be a gentleman
To push the head down or not to push the head down, that is the question. The answer is no. Best not. Thrusting at them and pushing the head down might feel good in the moment, but if they're not in control of the gagging it can really hurt them and mean they'll want to stop. Hands on their head or face is fine, but allow yourself to be guided with their mouth – if they want to gag, they'll decide when. Same with thrusting – do it too often and you may end up thrusting into thin air, alone, forever. Ask if they're OK, too; they might have lockjaw and want to pause or they might be tired. If they're trying their hardest to make you come but for whatever reason it's not happening, take a break, focus on them for a little while – they might not want to disappoint you, but it's up to you to show them this is a team effort.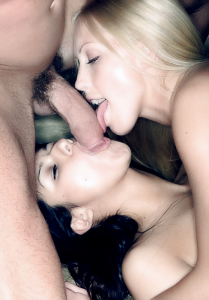 Warn them when and where you're coming
Ultimately, while you can express a preference in the final moments, whereyou come is their decision – they're the ones with everything at their fingertips. And while everybody likes surprises, an unexpected shot of your nut sluicing to the back of their throat, or in their eye, or hair, or all over their face is not going to win you any new fans. Whether it's a quick tap on the shoulder, a knock on the headboard, a toot on a whistle or a predetermined phrase such as "Tharrrrrrr she blows!", they will want to know when you're heading for the big reveal. And then they can react as appropriate: swallow it whole, spit it into a whisky tumbler, spray their chests in it or – and you should be just as on your guard – aim it right back at you. Incoming!
Get this right and there'll be many more blowjobs coming your way. Oh, and don't fall asleep during, either and check out hot British Women looking for adult dating on BRITISH MATURE SEX.